Where was This 10 Years Ago? And Bionym Please Call Karl Lagerfeld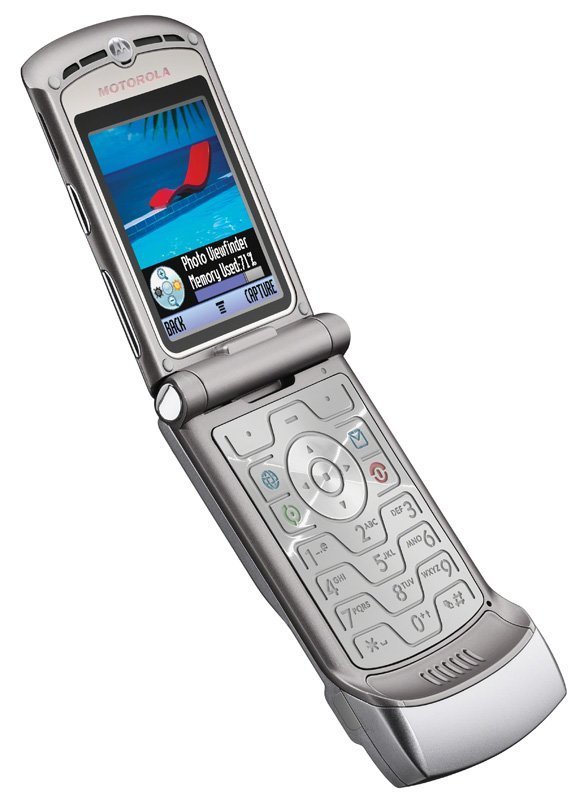 Several years ago there was a group of guy friends from Seattle who came in from out of town and were notorious for playing jokes that ranged from the benign to the diaper inducing ridiculous.  We'd all go out for the evening with my group of girlfriends, usually end up crashing at one place and the first people to fall asleep  woke up to a surprise.  Their phones were changed from English to Mandarin Chinese (this was pre password protection and smartphone craze).  Can you even remember how hard it was to text old school?
Funny?  Hilarious to watch panic and confusion set in when they realized they had no idea where anything was on their phones.  Hangovers probably didn't help.  And for those of us smart enough to lock our phones it served as hours of entertainment.   It probably didn't hurt to also be dating one of the ones who changed everyone else's phone; and, who knew watching a technological meltdown on my end would not have been pretty for either of us.  I had a Blackberry for work that was so heavy I had to double knot my scrubs since the weight of the phone pulled my pants down (yes I found out the hard way.)
So when it was time for me to upgrade my phone I was excited to see the Motorola Atrix offered a finger print scan option (for obvious reasons).  Sold!  Apparently they no longer make the phone I bought in 2011 that I had until last week. I was shamed by the sales guys at the AT&T store last week for having a phone that apparently had at least four generations since and was no longer even made.  (When did taking care of your stuff become a thing we shame people for by the way?  Because I missed that laminated memo I guess).  I informed them that I'm not the person who runs out to upgrade just because there is one.  The whole iphone thing is lost on me.  I've had a cell phone since Flintstone Age though (no that wasn't a home cordless phone that was a cell phone and I'm pretty sure my first):
So when I saw this today on CNNMoney
Even the technology dinosaur in me got a little excited. In an age where we have to prove to our computers and phones who we are through a series of codes, this bracelet from Bionym is hoping to shape a more sensible and intuitive way of proving your identity with a wristband that replaces conventional passwords with a reading of a person's electrocardiogram pattern.  ty to devices, databases, and financial instruments. In the fall, Bionym will release the Nymi, But Bionym is dreaming bigger. One day, the Nymi could turn out the lights when you leave the house, lock the front door, start your car with a gesture, help a restaurant remember your name, then let you pay for your meal — all with empty pockets. (I hope empty pockets aren't an indictment on the price of the Nymi.)
I love the idea but the look not so much.  Bionym needs to learn from Glass by Google and design something fashionable and functional. They need to get Karl Lagerfeld on the design stat or call me!  The iphone sold itself but tech designers really need to get a better handle on marketing to the masses and work on design with marketing during pre-launch. Not knowing your customer and their wants is the number one reasons startups fail.  Tech will design a product and think they know what people want without finding out. Sometimes we have to hear our baby is a little ugly but if tech is willing to listen and make changes prior to launch from someone who understands both tech and fashion trends, they'll have a baby everyone will love.  And since this is still a ways off and my fossil of a phone died last week, I had to do the unthinkable and upgrade.  Upside of not upgrading, credit.  Behold the Samsung Galaxy 5 fingerprint scan tablet, I mean smart phone.  It's literally like talking into a tablet.  But it was free so it took the sting out of retiring my trusted Atrix with one less password I have to try and remember.