Former Stryker CEO Charlie Chi Now CE(N)O- Sentenced to Two Years in Prison
June 28, 2015
2015 Startup Trend: Startup CEO's Unemployed and or Behind Bars
Evidence from The Sociopathic Business Model™ has correctly anticipated this is the year that a lot of corrupt CEO's will prove they're CE(N)O's.  Former Stryker CEO Charlie Chi from subsidiary OtisMed Corp. pled guilty in December of distributing knee replacement guide devices despite the FDA's rejection of the company's application for market clearance and was sentenced to two years in prison last week.  A federal judge fined the company $34.4 and ordered $5 million in criminal forfeiture and OtisMed agreed to pay $41 in civil damages.
"The company did not tell the surgeons who received them, and then used them, about the FDA's decision," U.S. Attorney Paul Fishman in Newark said at a press conference. "That kind of flagrant disregard for the FDA, and for the safety of patients, cannot be ignored. That explains the magnitude of today's settlement."

The $80 million payment is almost three times the total revenue that OtisMed got for all of the knees the company sold, according to Fishman. OtisMed was barred from Medicare, Medicaid and all other federal health-care programs for 20 years. Stryker, based in Kalamazoo, Michigan, wasn't barred. Bloomberg/ David Voreacos
Attempts from Lisa Schencker of Modern Healthcare  to Chi's attorney, Peter Harvey with Patterson Belknap Webb & Tyler in New York City were not met but a statement from a previous year indicated his client was placing blame without taking accountability:
"They're criminalizing something about which they had knowledge from the day Otismed started shipping these products," Harvey said at the time.
Stryker who purchased startup OtisMed Corp in 2009 has said that it is committed to conducting its affairs ethically and lawfully (cue the corporate integrity agreements) and that OtisMed's criminal conduct happened before* Stryker acquired it and without Stryker's knowledge.
Where have we potentially seen this pattern of encouraging, replicating and rewarding unethical and or illegal behavior then placing blame without taking accountability from the larger company?
Large company over pays for smaller company, smaller company committed fraud, larger company continues fraud but maintains they had no knowledge. Attorney for indicited demeans and insults DOJ.

Paging attorney Leo Cunningham of Wilson Sonsini Goodrich & Rosati in Palo Alto, CA representing William (Bill) Facteau former CEO of Johnson & Johnson's Ethicon's startup Acclarent and recently indicted on 18 counts of fraud.

"This is a complicated area of regulatory law. I think that the prosecutors have got it absolutely wrong," said Facteau's lawyer Leo Cunningham when contacted by Qmed.

"Bill Facteau is a guy who has worked hard all his life. He's extremely ethical. I've been representing executives like him for over 20 years, and I've prosecuted people. And Bill is one of the good guys. That's what we think the evidence is going to show once it's blatantly understood," said Cunningham, who is a partner at is a partner in Wilson Sonsini Goodrich & Rosati in Palo Alto, CA. Qmed/Brian Buntz & Chris Newmarker
Stryker purchases OtisMed in 2009 for $67 million upfront with additional $36 million for future milestone and royalty payments.  Stryker states they had no knowledge.
Johnson & Johnson through subsidiary Ethicon purchases Acclarent in 2010 for $785 million (in-cash), 2015 two former executives are indicted on 18 counts of fraud, and true to The Sociopathic Business Model™tactic Johnson & Johnson is quick to distance from crime** as evident from the DOJ press release where Johnson & Johnson's name is clearly missing from the title.
A couple of things stick out here:
Stryker structured a much better deal than Johnson & Johnson as they likely didn't have to pay out the additional $36 million given the milestone of a federal investigation
Johnson & Johnson investors can't be too pleased with the Acclarent purchase
It's common for the larger company to try and distance from the crime despite Stryker selling the product from 2009* until the investigation (roughly 2013-2014) so for likely four years they made a profit off the fraud
Johnson & Johnson sold the product at the center of their indictment from 2010** until May of 2013-so for three years they made profit off of fraud (even after they pulled the study for the product from in the market in 2011 which would make them have knowledge, right?)
Companies are supposed to do the due diligence prior to purchasing and are responsible for any and crimes before and after the purchase.  Shifting blame without taking accountability and moving on to creating a new division of the company to distance from their crimes is as common as the useless corporate integrity agreements the DOJ makes these companies sign.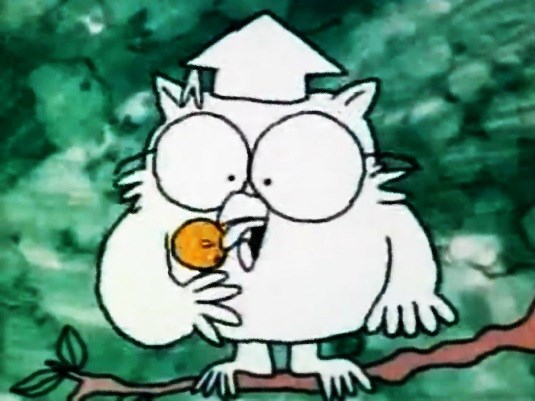 Mr. Owl, how many corporate integrity agreements does a company get to sign before the DOJ realizes the company doesn't have integrity?
Congrats former Stryker CEO Charlie Chi you are officially a convicted #GodOfFraud.
Disclosure: I previously worked for an unrelated division of Stryker (June 2001-July2004) and was employed by Johnson & Johnson's Ethicon's Acclarent (June 2007 until wrongful termination January 4, 2011).