UPDATED: Shannon Liss-Riordan-An Angel to Force Accountability from Uber's Gods Of Frauds
UPDATED June 17, 2015:  Uber's sexist CEO Travis Kalanick has previously referred to his company as Boober implying women are attracted to him for his large over-inflated valuation.  Looks like he's trading in that title for Boo-Hoo-Uber as the CA court forced accountability on the startup stating that a driver is an employee and NOT a contractor as the company previously claimed as means to place blame on drivers and consumers while glibly not taking accountability.
Uber doesn't want driverless cars either as it would also force accountability back on to the company when (not if) something were to go wrong.  Uber wants to place blame without taking accountability and that is a corrupt startup business model that's been encouraged, replicated and rewarded in Silicon Valley.
As a result of the CA ruling  VC investors will start pushing for the sale of the company to obtain their ROI + profit. Internally Uber's underqualified CEO will likely prove he's a (CE(N)O), grateful for the opportunity & eager to prove to investors he was worthy of the position which will likely increase Uber's already pathological unethical and illegal behavior for the purpose of demonstrating hypergrowth (over-valuation) to over-sell the company causing great harm to employees, consumers, taxpayers and long term investors.
Why would it be suggested this pattern will happen with Uber?  There are patterns in fraud and luckily for attorney Leo Cunningham of Wilson Sonsini Goodrich & Rosati in Palo Alto, CA, he may have just met the latest "extremely ethical," CEO he can defend in what will prove to be growing trend in Silicon Valley: Knowingly, willfully and fraudulently over-valuating of a company designed for the purpose of investors & executives to over-profit during the sale of the company at the expense of consumers, employees, taxpayers and long term investors.
#PlacingBlame
#LackOfAccountability
May 28, 2015
As this site often states Uber's unchecked unethical & illegal behavior, under the direction of unethical CEO Travis Kalanick, will escalate and come at all too high of a cost to consumers, employers and eventually taxpayers. Per The Sociopathic Business Model™ companies that do not recognize the rights of others, manipulate the facts for company gain (regardless of law), view consumers and employees as accomplices until they become the inevitable consumer and employee victims of this corrupt business model; and this unethical & illegal behavior will only cease once forced accountability is imposed.
As previously mentioned on this site when employee accomplices are complicit with crimes committed on behalf of the company it's often times difficult to see them as victims (or root for them) to become empowered survivors; but, let's remember that employees of corrupt companies are also likely lied to and unknowingly passed along false information as fact to patients and consumers (taxpayers) as we saw with GM and pathologically with Johnson & Johnson and their many subsidiaries.
GM car salespeople likely did not originally know about the ignition switch problem that led to 56 deaths any more than Johnson & Johnson DePuy Synthes salespeople were likely aware of the design problems that led to the recall of 96,000 devices and a $2.5 billion DOJ fine, yet the employees accomplices easily become employee victims via job loss or fear of retaliation if an employee exposes the unethical and or illegal truth the company would rather remain hidden.     
While this business corruption exists in established publically traded companies spanning from the automotive industry to healthcare industry it is especially prevalent in startups, like Uber.   Startups operate under the assumption (now incorrectly) that they're off governmental radar and that regulations do not apply to their business model.  Just as GM & Johnson & Johnson's DePuy Synthes, recently exposed for the negative truths their companies would rather remain hidden, were forced accountable by the DOJ and billions in federal fines the latest trend is to expose that same illegal activity that's also entrenched in startups.
This site often states that medical device startups are the little sister to tech startups; and, we recently saw medical device startup Acclarent and their original CEO, William (Bill) Facteau and VP of Sales & Marketing Patrick (Pat) Fabian  find out the hard way via the Boston DOJ (arrested & indicted on 18 counts of fraud) that the government is paying attention to unethical & illegal behavior that was encouraged, replicated & rewarded (later purchased by Johnson & Johnson's subsidiary Ethicon).  This is a classic example under The Sociopathic Business Model™ of the arrogance of startups & their executives who did not think the laws applied to them where that same arrogance and lawlessness continued once Johnson & Johnson's Ethicon's entered the picture where all executives viewed patients, consumers, employees & taxpayers as accomplices who eventually became victims, under this corrupt business model.
The trigger for The Sociopathic Business Model™ is when a company overlooks an employee's EEOC rights where retaliation, racism & sexism lead those charges and again this is not exlusive to but more prevalent in startups.  If a company is willing to overlook employee rights then the company is much more likely to engage in far greater unethical and or illegal behavior which will escalate causing much higher risk of greater public harm and will only cease when the company is forced accountable. Corrupt companies who act lawless will continue operate that way until they are forced accountable.
The startup Acclarent fairy tale turned alleged Gods of Frauds should serve as a cautionary tale to startup Uber and their CEO Travis Kalanick that the government is paying attention. More importantly is how and why startups are on the government's radar now? Forced accountability often times comes from the what a corrupt company deems as "angry & disgruntled employees," and if the arrogance of not recognizing the rights of others regarding Uber's God View and Kalanick's lack of accountability is any indication Uber's own employee accomplices turned employee victims via the company's exposed pathological unethical & illegal behavior will lead the charge of forced accountability against the company and their CEO.
Shannon Liss-Riordan-Business Insider 
The angel about to lead the charge and help Uber employees clip the wings of Uber's Gods of Frauds via forced accountability is Boston-based employee rights attorney Shannon Liss-Riordan.  I do hope that Liss-Roirdan who successfully previously helped Fed Ex employees and strippers will also go after Uber via the Hobby Lobby decision which human personified a business by suing Uber for human personifying the characteristics of a sociopath. 
Liss-Riordan does have one obstacle (not insurmountable) to get around as startups using tactics from The Sociopathic Business Model™ often think of ways to try and circumvent the legal system and Uber and its competitor Lyft are no exceptions.
Uber and Lyft drivers claim their drivers are independent contractors, not employees. Seen through Silicon Valley's rose-colored lenses, these are self-fulfilling entrepreneurs sitting behind the wheel, taking control of their own destinies and filling their schedules with as little or as much work as they want.
Hmm manipulation of facts, not recognizing the rights of others without shame, remorse, guilt or accountability placing blame while creating a sense of hopelessness in their victims is exactly why I started the boycott of Uber on Buycott last October.
And so it begins…precedent:
Florida's Department of Economic Opportunity has decided that an Uber driver is eligible for unemployment because he was, despite Uber's claim that drivers are independent contractors, previously employed by the ride-hailing startup. PandoDaily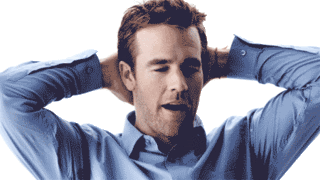 Startups often manipulate the facts when they're challenged by those forcing accountability and will likely try and   mislabel Liss-Riordan's attempts to expose the negative truth Uber would rather remain hidden as thwarting innovation when nothing is futher from the truth she's trying to thwart fraud.
Uber is one clipping of sociopathic startup wings that's certainly in my wheelhouse and why I fully support the efforts of Liss-Roirdan.  I guess working for Johnson & Johnson Ethicon Acclarent as"an angry and disgruntled" employee helped me successfully affirm the prediction that in 2015 we'll see startup CEO's trading in their cliché gold Rolexes for handcuffs  which wasn't a bad way to cut my teeth sharpen my own wing clippers.