Rewarding Good Behavior: The Guardian US and The Washington Post Pulitzer Prizes for NSA Coverage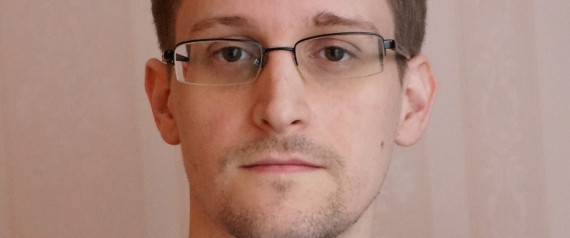 Time wouldn't grant Edward Snowden The Person of the Year cover but The Guardian US and The Washington Post were each awarded the Pulitzer Prize for public service for their coverage of secret surveillance by the U.S. National Security Agency. Their reporting was based on documents leaked by former NSA contractor Edward Snowden, who revealed details of global electronic surveillance by the U.S. spy agency.  The Time Person of the Year cover went to an equally deserving Pope Francis, who from all accounts, is too humble to want such accolades.
Our government could learn a lot about humility and accountability from Pope Francis, who last week asked for the church to be forgiven for sex abuse.
"I feel compelled to personally take on all the evil which some priests […] to personally ask for forgiveness for the damage they have done for having sexually abused children," he said. He also said the number of priests behind the abuses were "quite few in number … compared to the number of all the priests."
Listen it's not absolution nor should it be but you've got to give it to Pope Francis he actually addressed the issue and placed accountability where it needed to be on the Catholic Church and not on the victims.  The Catholic Church still has a long way to go to prevent and pay restitution to their victims but it's a start.
The Pulitzer Prize board said the Guardian US' reporting helped to spark debate about the relationship between the U.S. government and the public over issues of security and privacy and the Post's reporting explained how the disclosures fit into a larger framework of national security.
Reporting on the leaks, which began last June, sparked international debate over the limits of government surveillance and prompted President Barack Obama to introduce curbs on the spying powers of the National Security Agency earlier this year.
"We are particularly grateful for our colleagues across the world who supported the Guardian in circumstances which threatened to stifle our reporting," Guardian Editor in Chief Alan Rusbridger said in a statement.  "And we share this honor, not only with our colleagues at The Washington Post, but also with Edward Snowden, who risked so much in the cause of the public service which has today been acknowledged by the award of this prestigious prize," he said.
And if you read today's earlier Case Study where Senator Chuck Grassley is feeling the wrath of confronting the government on his concern that the White House's "Insider Threat Program" (ITP) is really just a cover to crack down on whistleblowers he might have a little more sympathy and understanding of Mr. Snoweden's postion.  Today's Pulitzer Prize announcements send a clear message to the government that Edward Snowden is anything but a traitor.